Model 3002 SER System
The Model 3002 SER System is a state of the art data collection and analysis system. It is suitable for application in an electrical utility substation or plant environment to produce Sequence of Event (SER) data in conformance with PRC-002-1 and PRC-018-1.
The Model 3002 uses, as the DME Master Station, an industrial grade fanless computer running Windows Embedded Standard 7 (WES7) as its operating system. This combination provides highly reliable operation and low maintenance cost.
This model can be expanded at any time to include analog input channels, converting it into the Model 2002.
The USIMaster (DAS)© application is included in the purchase of each DME system and runs on any computer running Windows 95 through Server 2012 operating system. The master station analysis software is also loaded on the SER computer so analysis can be performed at the substation.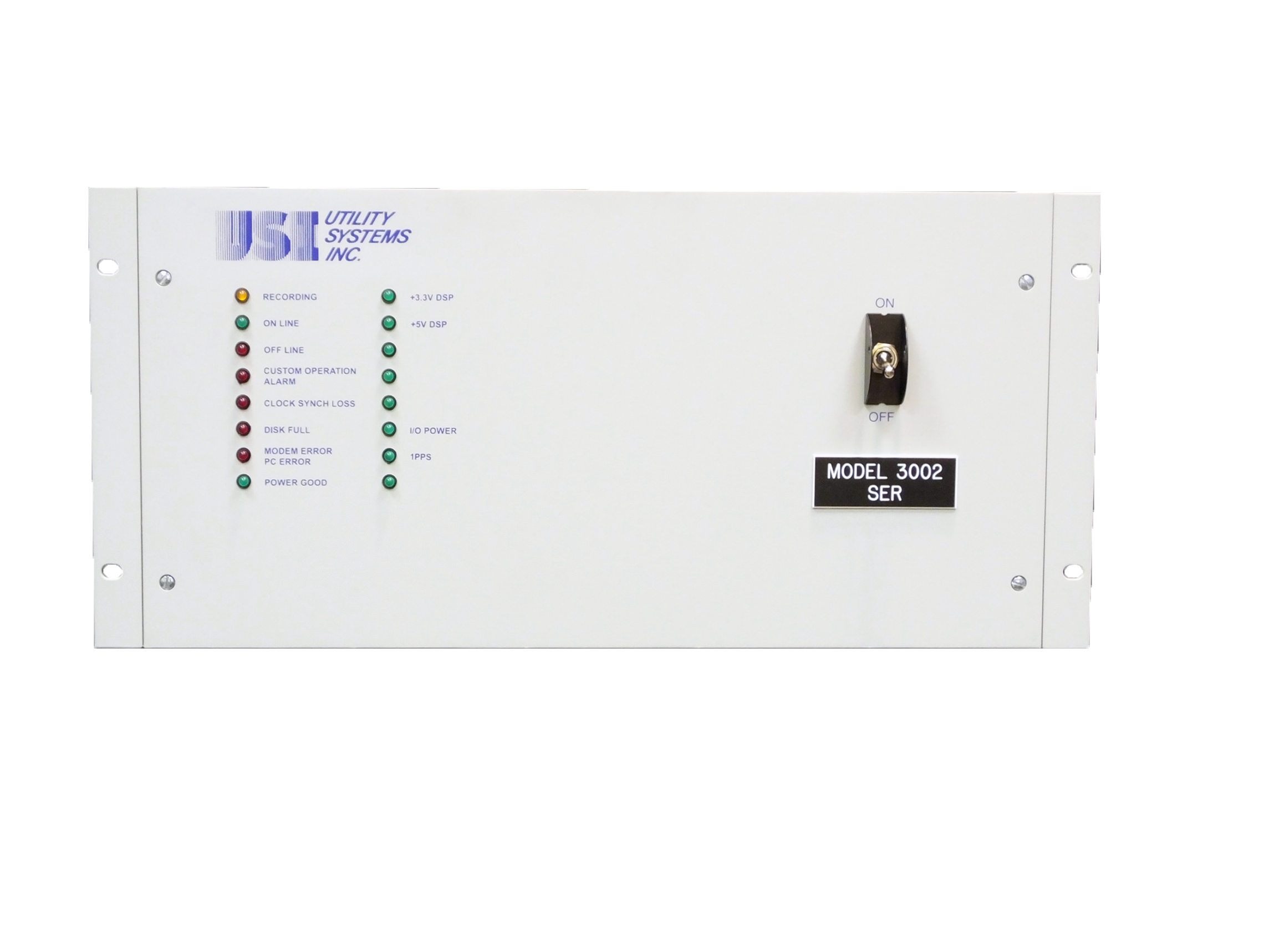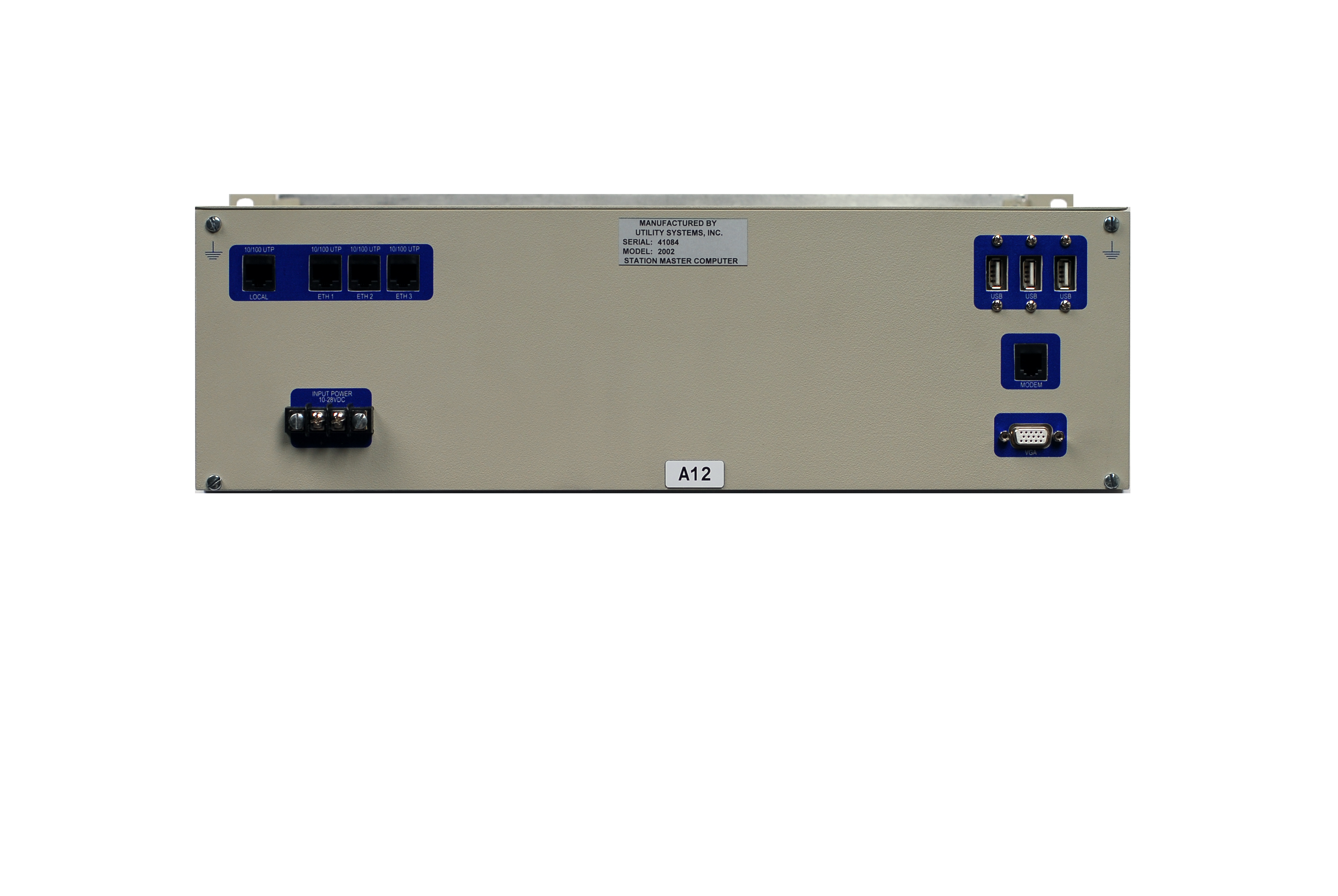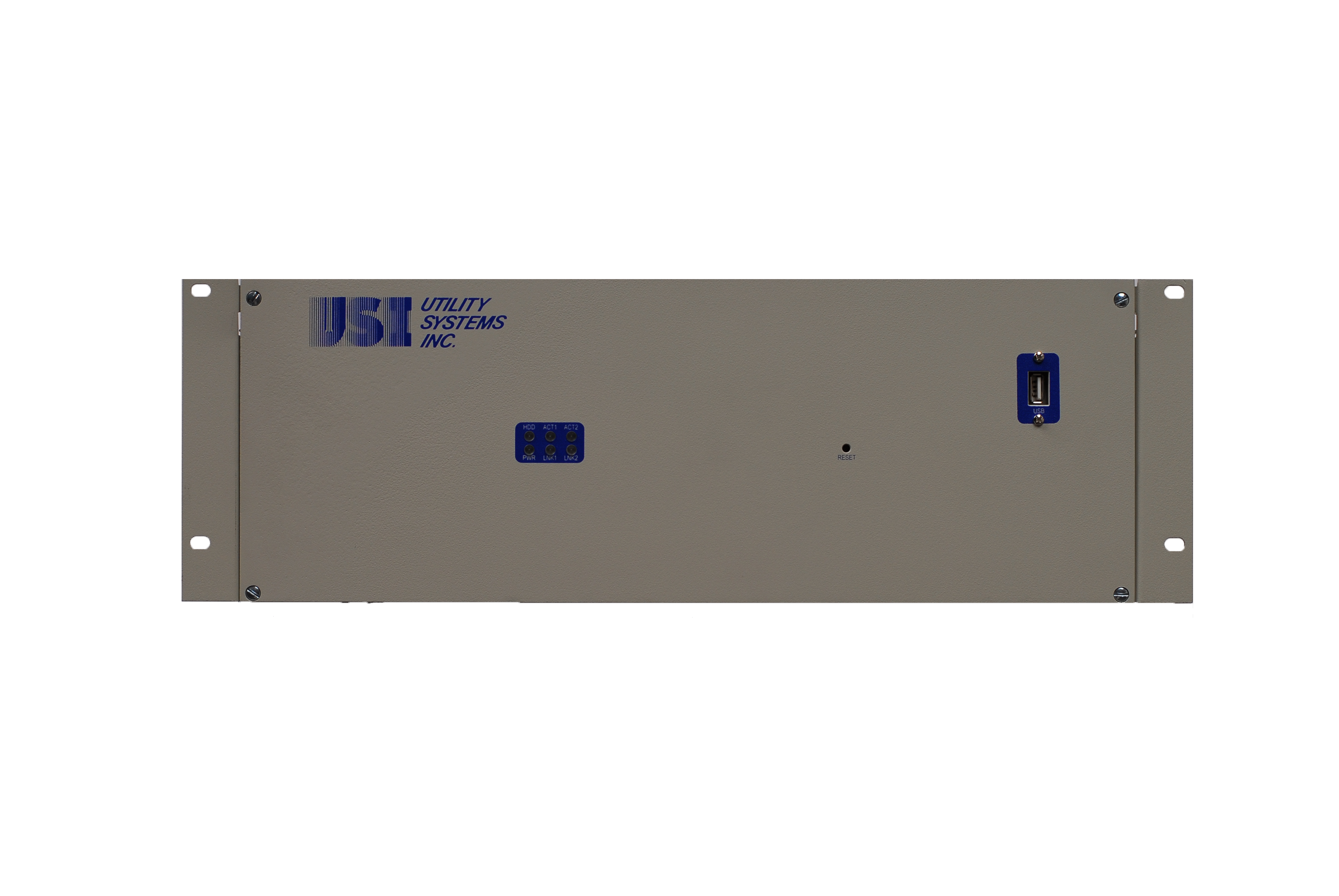 Model 3002 SER System Technical Specifications
Computer:
Construction: Industrial Grade Fanless Controller
Operating Temperature: -40 ~ 70°C
Processor: Intel® Core™ i5
Ethernet: 2 - Controllers (10/100/1000Mb), 1 - Fiber (Optional)
RAM: 4GB DDR3
Storage: 64GB SSD (for OS & Software), 1000GB HDD for Data (SSD Optional)
Modem: 56kb Internal
Digital Inputs:
Quantity: 32 to 2048 in multiples of 32
Function: SER
Input Range: 40VDC - 250VDC
Current Draw: 2mA
Isolation: 2000Vrms channel to channel; 2000Vrms channel to ground
Trigger Sensors: Normal to Abnormal, Abnormal to Normal, or Either
Time Sync:
IRIG-B (Modulated) <1 millisecond
IRIG-B (Un-modulated) <1 microsecond
Alarm Outputs: Triggered, On Line, Off Line, Clock Sync Loss, Disk Full, PC Health, Power
POWER SUPPLY:
(Nominal Input Voltage -Acceptable Input Voltage Range)
48VDC 36-75VDC
125VDC 66-154VDC
250VDC 100-375VDC
Environment:
Temperature 0 - 55°C
Humidity up to 90% non-condensing
Recording:
Sequence of Event Recorder (SER):
Sample Frequencies: 2400, 3840, 4800, 6000, 9600, 12000, 19200, or 24000Hz
Filter: Debounce
Data Format: ASCII/TEXT (Comma Delimited)
Options:
NERC-CIP Package: Optional Upgrade